Shadow Games
Kaedin Jones never imagined leaving his high powered tech carreer to go work for a vampire. A few months ago, he didn't even know they existed. Now, he's found himself working for Eden Savage, one of the most powerful vampires in Chicago, maybe even in North America. Working for a vampire isn't for the faint of heart, and when Kaedin ends up tied to an ancient artifact he suddenly thrust into the middle of a conflict thousands of years in the making.
Gallery of the Gods
The gods left behind their WMDs and the Others they couldn't deal with. Now Lt. Landon Falls must recover the most powerful artifacts ever wielded by the gods, and in the process apprehend the most cruel and villainous supernatural beings left in a world without magic.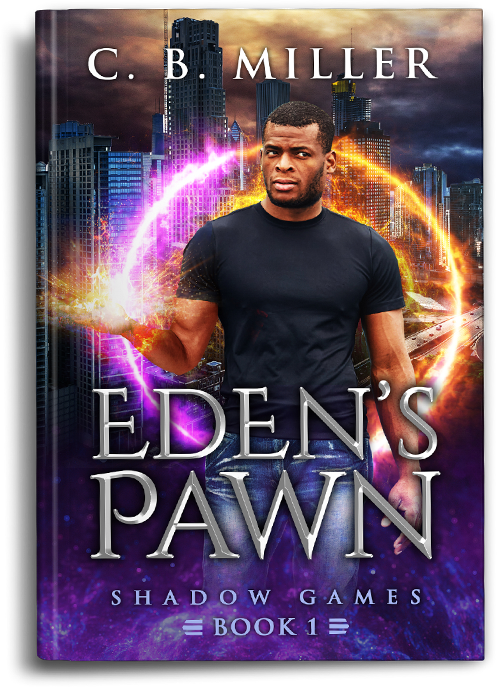 What if you were given the chance to be something more than human?
Kaedin is a wight, the daytime servant of a powerful vampire and an extension of her strength. Something foul is happening to vampires on the fringes of society and it's Kaedin's job to get to the bottom of it. Things are much worse than thought when he stumbles across another type of supernatural threat.


Eden's Pawn is the first book in the Shadow Games series.
Shadow Play is the prequel to Eden's Pawn. A short novel surrounding the events he discovered monsters do lurk in the shadows. An action packed, harrowing tale of vampires and werewolves, and the mortals caught in-between.
Deadly Seven
Deadly Seven is the first book in the Gallery of the Gods series. Coming soon.
Shameless Plug
Want to know more and receive a bribe (Free story) for doing so? Join my newsletter! I won't spam you or sell your information, ever.