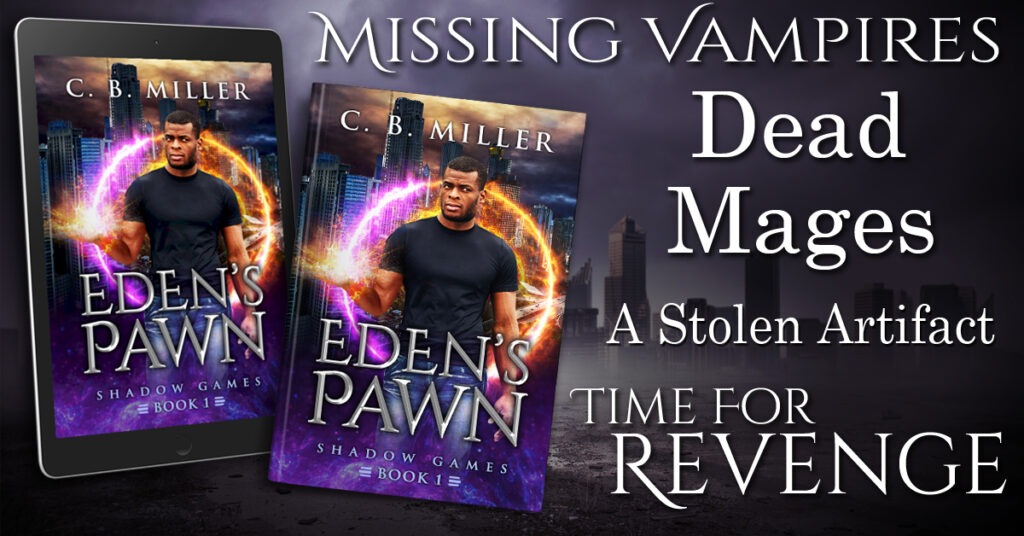 Available on Amazon and Free on Kindle Unlimited!
What if you were given the chance to be more than human, and it wasn't anything like you thought it would be?
My name is Kaedin Jones.
I thought my life was over and that she would turn me into a vampire when I made my deal with Eden Savage. It meant I'd eventually become one of the very monsters I was protecting my friends from, but at least they would be safe for a time. Turns out she just needed daytime help, so Eden made me into something else.
A wight.
Now, I'm investigating a problem way above my paygrade as werewolves and vampires on the fringes of society disappear. Someone, or something, is endangering the tenuous peace between the major factions in Chicago, and if I don't get to the bottom of this soon, my home will turn into a supernatural warzone. The world at large doesn't realize monsters live among them, and open warfare would be more than a tragedy. It would be catastrophic.
Eden's Pawn is a high-action Urban Fantasy novel. Book 1 of the Shadow Games series.